Our annual forecast for global exports helps clients prepare for the future as far ahead as 2030.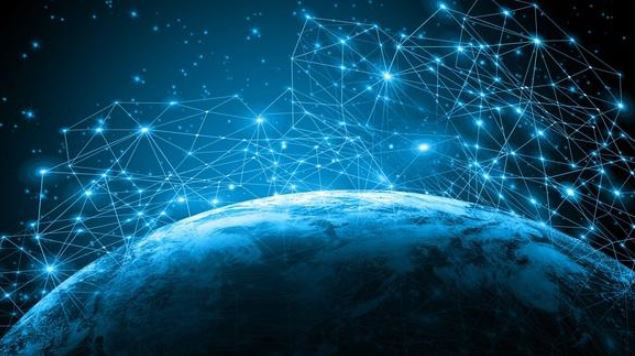 Firms hit by the slowdown in trade could boost their prospects by focusing on services instead of goods, according to our Global Trade Forecast out today.
Based on research carried out by Oxford Economics on bilateral trade between 25 key trading nations, we can use the results to help clients plan what they should sell and where.
The findings shows cross-border sales in areas such as banking, construction, software development and tourism – which are less affected by economic fluctuations – rose one per cent in nominal value this year. That compares with a contraction of about three per cent for global exports of merchandise.
"We can see that technological advances, rising consumer spending and falling travel costs are boosting the services sector even as factors such as commodity price volatility and subdued investment spending weigh on growth in goods trade," said Natalie Blyth, Head of Global Trade and Receivables Finance.
Trade between businesses grew nine per cent a year from 2000 to 2015, while trade in information communications technology (ICT) services surged 12 per cent during the same period. This is due in part to new technologies such as cloud-based data sharing.
What next?
The value of global goods exports will rise by three per cent in 2017 and then six per cent a year to 2030, according to our forecast.
Services will average seven per cent annual growth to contribute USD12.4 trillion to global trade flows by 2030, more than double the estimated USD4.9 trillion this year.
Brexit and Trump: potential impact
But what if the UK goes ahead with a 'hard Brexit' to leave the European Union and President-elect Donald Trump goes through with his proposed changes to US trade policy?
Under this scenario, we expect the combined value of goods and services trade would hit USD48.8 trillion – that's three per cent less than the current projection of USD50trn.
Top exporters
The US, UK, China, Germany and France are expected to remain the top services exporters in 2030 but face competition from emerging economies, which are developing their workforce skills and digital infrastructure.
India, for example, is already a highly successful exporter of business process outsourcing (BPO) and support services for finance, medicine and engineering and this will only accelerate in coming years.
"This complete picture of global commerce, spanning services as well as merchandise, clearly shows the value of cross-border trade to our economies and the value of diversification to long-term business growth," Natalie said.