2023 HSBC's Trade Academy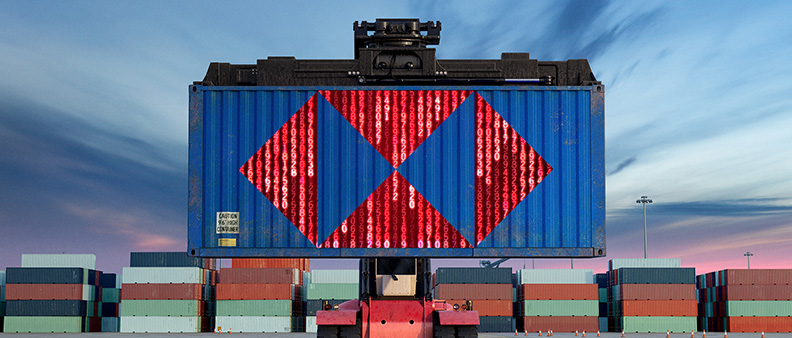 Registration
Thank you for your interest in joining 2023 HSBC's Trade Academy.
Please fill in the information below and click 'Submit' for registration. A confirmation email with the webinar details will be sent upon successful registration.
HSBC's Trade Academy Webinar
Date: 31/8, 2/11
Time: 10:30am – 11:30am
Topic: Import & Export DC Trade with HSBC's Digital Platforms
Language: Cantonese / Putonghua
Disclaimer:
This seminar/webinar is prepared by The Hongkong and Shanghai Banking Corporation Limited ("HSBC") and has been organised to provide you with a general overview on the subject. Any examples given are for the purposes of illustration only. You should not rely on the information shared. Any information provided at or in connection with the webinar does not constitute an offer to sell, or solicitation of investment business or an offer to buy any financial services and/or products, nor is it a recommendation with respect to such investment business, financial services and/products. It does not constitute and should not be considered as investment, financial, legal, tax, accounting, regulatory, professional or other specialist advice. If you are in doubt as to your financial situation or needs, you should seek professional financial advice. Under no circumstances will The Hongkong and Shanghai Banking Corporation Limited ("HSBC") be liable for any loss or damage caused by reliance on, any opinion, advice or statement made in this seminar/webinar.
The views and opinions expressed in the materials circulated before and after the seminar/webinar, during discussions and presentations at the webinar and any post-webinar materials, are those of the individuals and/or the organisations represented by the individuals and except where an individual is specifically identified as a representative of HSBC,  do not state or reflect those of HSBC. HSBC makes no representation or warranty (expressed or implied) of any nature, nor accepts any liability or responsibility with respect to the completeness or accuracy of any information, findings, projections, representations or warranties (expressed or implied) in, or omitted from, the seminar/webinar materials or the content of the seminar/webinar.
The download and/or use of the webinar tool is at your entire discretion and risk. HSBC shall not be held responsible for any loss or damage suffered by you resulting from your download and/or use of the webinar tool.
Agenda and speakers of this webinar are subject to change. HSBC may postpone or cancel this webinar at any time without notice. HSBC accepts no liability for any expenses, inconvenience or costs incurred due to any postponement or cancellation of this seminar/webinar and for any such postponement or cancellation.
In case of any dispute arising out of the invitation of this seminar/webinar or this seminar/webinar, HSBC's decision shall be final and conclusive.
These terms and conditions are governed by and will be construed in accordance with the laws of the Hong Kong Special Administrative Region. In the event of any discrepancy or inconsistency between the English version and the Chinese version of these terms and conditions, the English version shall prevail.
By accepting this invitation, you:
(a) agree to the terms and conditions of this seminar/webinar;
(b) confirm that you are 21 years of age or above at the time of registration.
(c) confirm compliance with your business' policies as well as applicable laws and regulations. This invitation is provided in accordance with HSBC's policies, including its anti-bribery and corruption principles and policies and there is no obligation or expectation generated as a result of this invitation with regard to your business with HSBC. If you are currently subject to reporting obligations or need to seek further approvals then the individual/per person cost of this webinar is available upon request;
(d) consent to the collection, use, process, disclosure and transfer of your personal data and other information by HSBC, to our respective agents and authorised service providers as well as relevant third parties (including but not limited to any member of the HSBC Group) whether within or outside of Hong Kong Special Administrative Region, in connection with this Event and other purposes as set out in HSBC's Notice relating to the Personal Data (Privacy) Ordinance (the "Notice"). The Notice is available on our website www.business.hsbc.com.hk.
(e) consent to the recording of this seminar/webinar for future use; and
(f) agree not to share any personal information during any Q&A session during this seminar/webinar.
For the purposes of the foregoing:
"HSBC Group" means HSBC Holdings plc and its subsidiaries and affiliates from time to time.
© Copyright. The Hongkong and Shanghai Banking Corporation Limited 2023. ALL RIGHTS RESERVED. No part of this webinar may be reproduced, stored in a retrieval system, or transmitted, in any form or by any means, electronic, mechanical, photocopying, recording, or otherwise, without the prior written permission of HSBC.