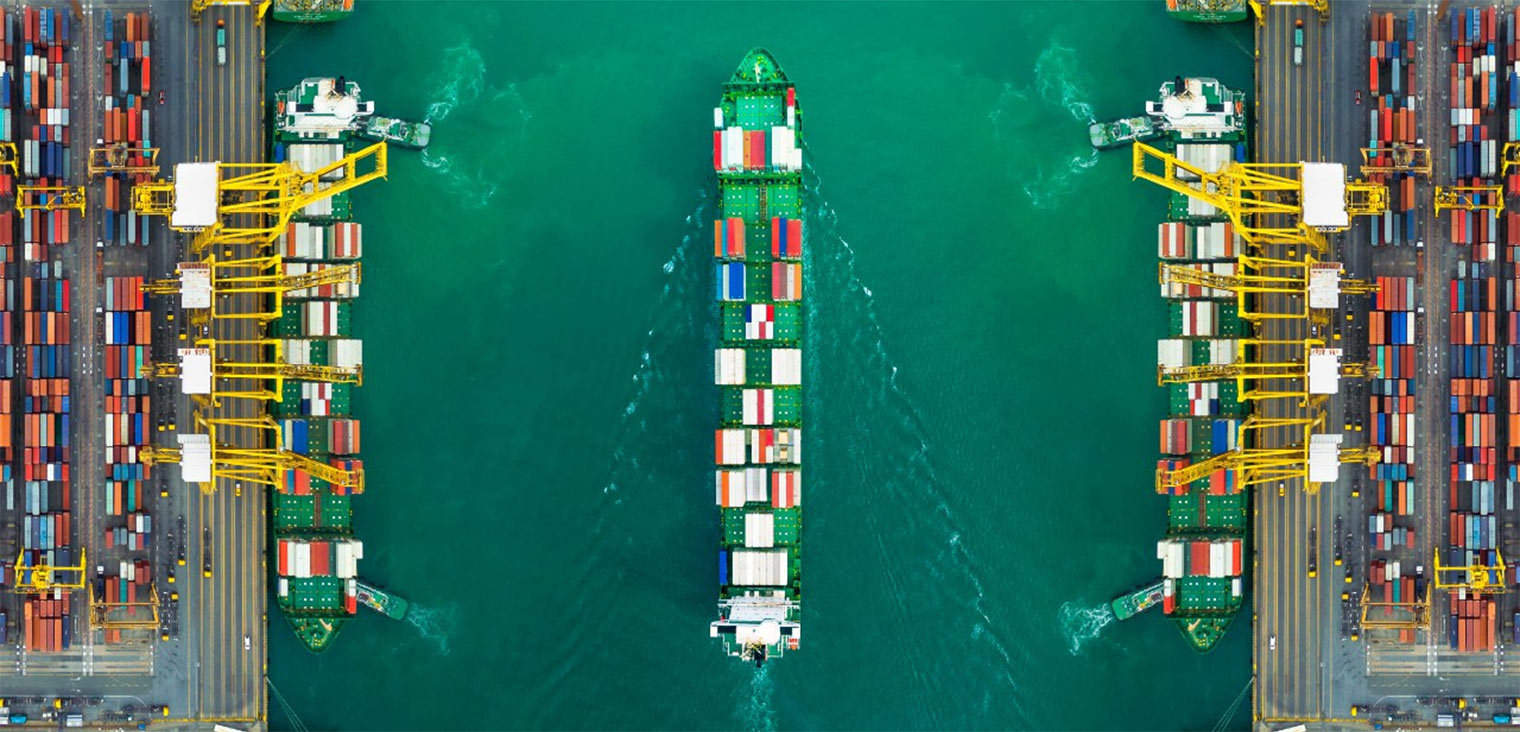 Achieving new milestones in green shipping – SITC International Holdings Company Limited
The shipping logistics industry is at the heart of the world's economic development. Learn more about how SITC International is promoting sustainable development in the industry and for the planet.
More than 90% of the world's goods rely on shipping logistics – a figure that underscores the significance of the industry for international trade. With global efforts underway to achieve net zero and carbon neutrality, many shipping logistics companies are stepping up the resources and investment they are allocating to green transformation. Taking SITC International as an example, the company's service route covers 14 countries and regions in Asia, encompassing 72 major ports. As one of Asia's leading shipping logistics groups, SITC is committed to integrating sustainability into its business operations to promote energy saving and carbon reduction.
Continually introducing innovative green technologies
We believe sustainable development is the cornerstone of business success. The development of green technologies is key to ensuring the stable and long-term development of the shipping logistics industry.
SITC International has been committed to green transformation for years, and by using new energy it has reduced its sulphur dioxide emissions by more than 80%. The company is also gradually improving its extensive fleet. As well as adopting green vessels with optimised performance and lower overall fuel consumption, it has invested in developing vessels that use new energy in order to make shipping less energy-intensive and more environmentally friendly.
In addition, to reduce water consumption and the need to obtain freshwater from external sources while sailing, the vessels desalinate seawater for use as the main source of fresh water. The desalinated seawater is stored in dedicated tanks for a freshwater reserve. The vessels also collect rainwater for cleaning. In 2021, the company obtained 34,113 cubic metres of freshwater by desalinating sea water – an increase of 8,213 tons since 2020.
Together we are sailing towards a sustainable future
Nevertheless, it's impossible to achieve sustainability overnight. Speaking of the challenges faced by the industry during the green transformation process, Mr Yang said, "Sustainable development has become an irrepressible trend. However, issues such as insufficient capital and uncertain lending rates have made enterprises hesitant about undergoing a green transformation."
HSBC has been supporting many different enterprises in their green journey, and we have a deep understanding of financing needs in the shipping logistics industry. Taking a proactive approach, we introduced SITC International to our Sustainability Linked Loan, which is enabling them to realise their sustainability goals while reducing their financing costs.
SITC International is just one example of how HSBC is tailoring green financing solutions for companies. Going forward, we'll continue to provide robust support to our customers as they undergo their green transformation.
As a trusted banking partner for businesses, HSBC Group has pledged between USD750 billion and USD1 trillion in financing and investment by 2030 to support companies' sustainable development.
Today, we and many of our customers contribute to greenhouse gas emissions. We have a strategy to reduce our own emissions and to help our customers reduce theirs. Find out more about our climate strategy: www.hsbc.com/sustainability