Business Card Rewards
Enjoy unparalleled reward experiences of your own choice!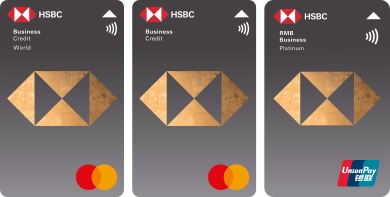 Reminder: "To borrow or not to borrow? Borrow only if you can repay!"
How to redeem
Redemption can be made in the following way:
By mail – complete the redemption form and post it to Card Centre-Customer Service Section, 8/F, Tower 2 & 3, HSBC Centre, 1 Sham Mong Road, Kowloon.
Additional redemption forms can be downloaded from www.hsbc.com.hk/businesscard or obtained via fax by calling our Customer Service Hotline on 2748 8288.
Gift Voucher will be mailed to your correspondence address within four to six weeks.
RewardCash redeemed for mileage will be transferred to your frequent flyer programme account within four to six weeks.
Call us on