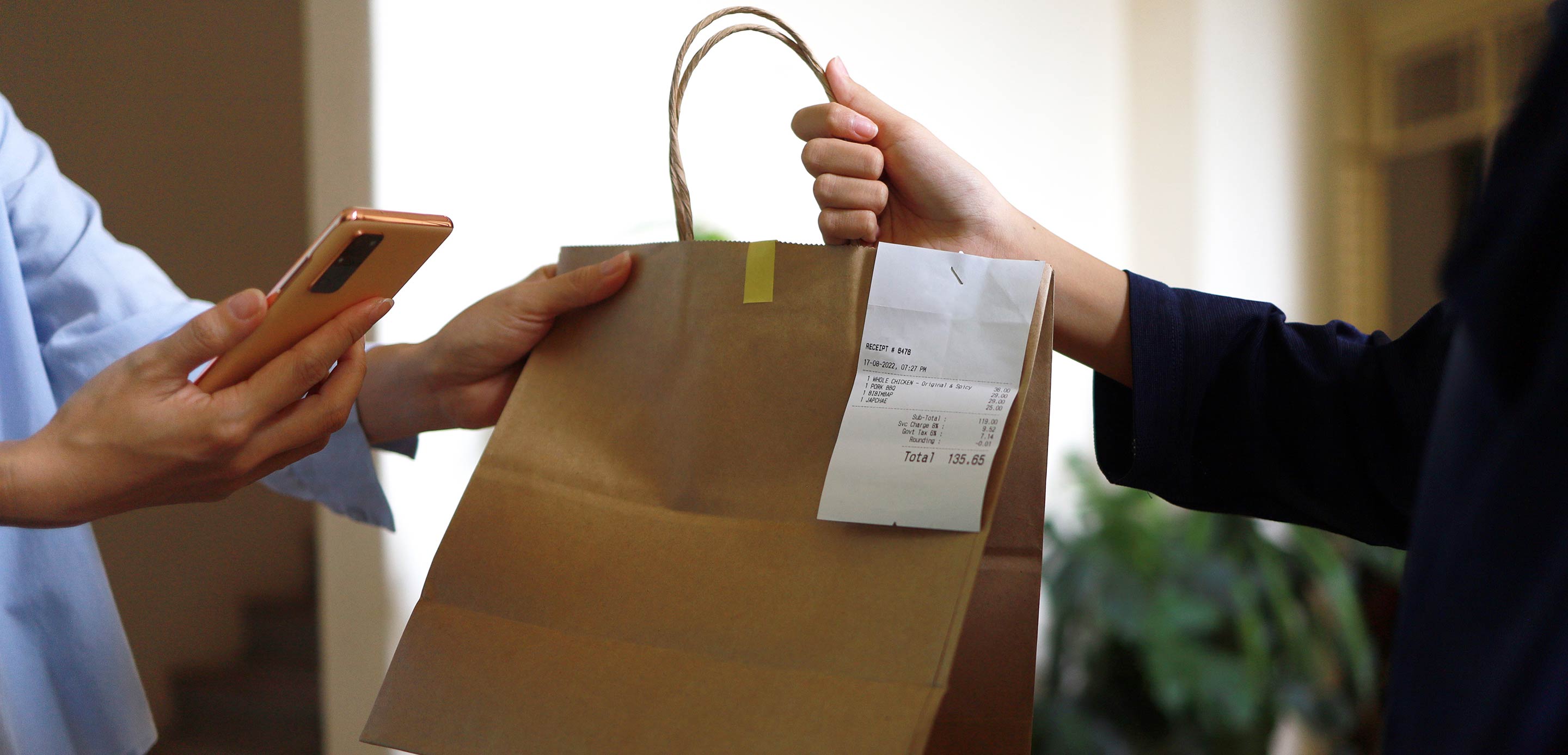 foodpanda reduces cash-on-delivery with PayMe
foodpanda implements cashless payment option, PayMe, to boost customer experience and digitize collections, becoming one of the fastest growing payment methods on the app.
Background and Scope
Headquartered in Berlin, Germany, Delivery Hero is one of the world's leading delivery service providers. Through web and mobile platforms, the company delivers goods from restaurants, grocery stores and other retail businesses to consumers in 70 markets around the world.
Delivery Hero runs a number of brands, including foodpanda, a leading food and grocery delivery platform in Asia that is dedicated to bringing consumers a wide range of goods quickly and conveniently.
In Hong Kong SAR, foodpanda provides various services, including food delivery, self pick-up, foodpanda mall and pandamart to name a few, serving to fulfil the growing trend of Quick-Commerce (Q-Commerce) and the ever-changing behaviour of its customers. It operates a mobile app and web platform to facilitate its large volume of daily orders.
Challenges
Prior to its engagement with HSBC, foodpanda received most of its payments through credit cards and cash-on-delivery. These options came with concerns about high processing costs and slow cashflow management.
Pair these concerns with the acceleration of cashless payments during the pandemic, foodpanda needed a solution that both made payments easier and anticipated the trends around digital modes of doing business.
To address these issues, foodpanda Hong Kong – a constant innovator in Q-Commerce – approached HSBC to allow users of the foodpanda platform to complete their checkouts with PayMe.
The Transformation
PayMe was chosen as a cost effective and efficient payment method for users, reinforced by the growing consumer preference for cashless transactions. It also enabled foodpanda to engage their target demographic audience in Hong Kong SAR without credit cards, making its services more inclusive.
HSBC was tasked not only with reducing costs but also with improving foodpanda's user experience and engagement. To achieve this goal, in addition to practical implementation, HSBC took an advisory approach to the project, which included building an internal consensus through intensive coordination with Delivery Hero's local, regional and global teams. HSBC also collaborated to create a marketing campaign to acquire new PayMe users on the foodpanda platforms and increase take-up among existing users.
After deployment, foodpanda's customers had an additional, easier, more secure checkout option without the need to provide credit card information. This also had benefits for foodpanda, boosting its bottom line as PayMe transactions have a substantially lower merchant discount rate (MDR) compared to credit cards and are cheaper to process than cash payments.
As a leading delivery platform in Asia, the management team recognizes the importance of digital technology and customer experience. Not only did the cashless and contactless payment options help safeguard the spread of COVID-19 amongst customers and couriers, but the continued innovation also enhanced overall customer experience. Completion of this project showed HSBC's ability to gain global buy-in for a distinctly local campaign.
foodpanda Hong Kong is highly appreciative of HSBC's advisory approach from initiation to implementation of treasury solutions, and continues to work with the bank on joint consumer offerings.
Success
This project successfully reduced the number of orders completed through costlier payment methods including cash-on-delivery and credit cards.
The implementation also created a seamless user experience with no need for direct exchange of credit card information between customers and foodpanda.
PayMe is now one of the fastest growing payment methods on the foodpanda app and has reduced the volume of cash-on-delivery transactions.
The completion rate of PayMe transactions has now reached 94%, with only a 6% drop off in orders at the check-out stage among people who choose PayMe as their payment option.
SVF Licence Number: SVFB002
Learn more